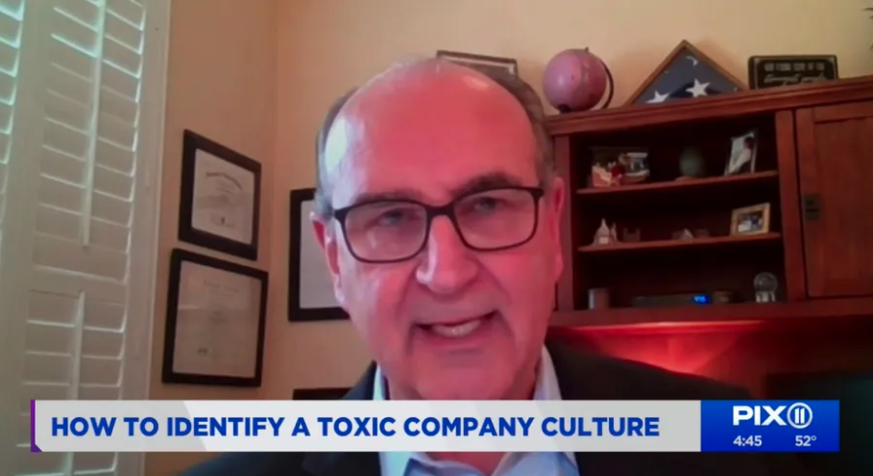 WPIX-TV: Intelligent Leadership Executive Coaching CEO Gives Insight on How to Identify Toxic Work Cultures
The Great Resignation remains a prominent feature of the labor market, leading workers to quit their jobs at near-record levels to seek better opportunities elsewhere. In an interview with WPIX-TV, Intelligent Leadership Executive Coaching (ILEC) CEO John Mattone discussed how the top predictor of attrition during the Great Resignation was toxic work culture. 
"Culture is a leading indicator of driving operating success," said Mattone." To sustain operating success, we've got to cultivate the heart, mind, and soul."
According to the U.S. Department of Labor, nearly 4.4 billion Americans left their jobs in February 2022. Mattone's proven and award-winning coaching methodology develops more decisive leadership at all levels while helping organizations build and sustain strong cultures. 
"Common people are leaving [their jobs] because their heart, mind, and soul are not being polished and cultivated. My team and I have also discovered that there's something worse on the horizon."
ILEC executive coaches are dedicated to growing leaders, building cultures, and driving results. Mattone warns employers to be wary of what he calls "The Great Recoil," which he describes as the trauma caused by toxic culture and the COVID-19 pandemic.
To learn more, watch the full interview here.
---