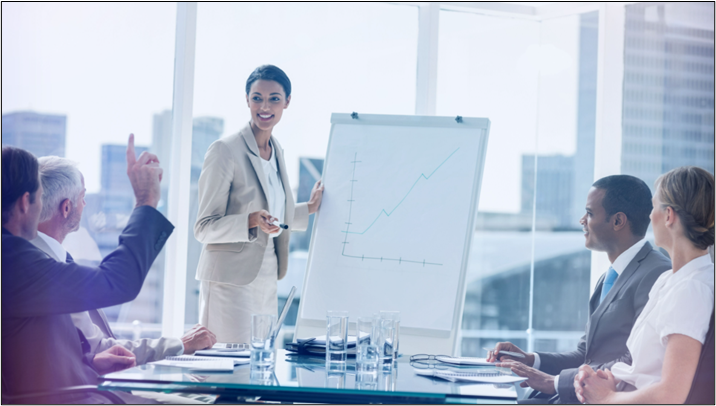 ILEC Coaches Discuss the Importance of Women in Leadership Roles
March is Women's History Month, a time to celebrate the accomplishments and achievements of females in leadership roles. For this blog post, we asked a few of our ILEC leadership coaches to share their thoughts on working with women and commentary on why it's important to support women in leadership roles. We received some amazing responses which cover a wide range of thoughts and insight.
In the corporate leadership world today, diversity and inclusion are more important than ever. What's even more uplifting aside from women's contributions is their open willingness to share their expertise, knowledge, and insight with other women, creating a new generation of qualified females destined for leadership positions. Here's what a few of our master certified executive leadership coaches had to say:
"When I built my first organization many years ago, I placed many women in leadership roles. Why? They had the highest level of empathy amongst my candidates, and empathy is a required key attribute of great leaders. When we help executives become great leaders, an early goal is to help a potential leader understand the value of vulnerability, which directly leads to greater empathy. When a leader understands the value of vulnerability, they are well on their way to leadership greatness!"
"As an executive leader and coach, my character, values, and beliefs have been profoundly shaped by the remarkable women role-models in my life. A full-time working mom, three older sisters, my brilliant wife and many other extraordinary female bosses, mentors, and sponsors. My first boss in a professional job, "Corky" was one of those inspiring leaders. Corky was the only woman on the leadership team of our company, and she earned the admiration and respect of those around her every day. She provided me with tremendous opportunities to learn, take risks and develop my skills and competencies as a leader. She also helped me to understand how important selfless teamwork, trust, communications, and resilience are to your success as a leader and in life. We should all be so lucky to have more leaders like Corky in organizations everywhere."
"What is the importance of women in leadership roles? Today in the U.S., women make up 47% of the labor force, but they hold 51.8% of all management and leadership positions. To address the importance of women in leadership roles, I ask a slightly different question. How devastating would it be to American business if it had to function without 51.8% of its leadership brain trust? Imagine if 51.8% of the experience, wisdom, insight, technical expertise, communication, imagination, example, drive, passion (the list is infinite) were unavailable, or ignored or marginalized. The effects on our economy would be disastrous. 51.8%, sounds great, doesn't it? However, as of 2020, only 7.5% of Fortune 500 companies had female CEOs. This begs another question; what could we as a national economy accomplish if women were well represented at this level of leadership? There is still work to do to reach such a reality, buy my goodness – what an amazing future that portends."
"When I entered the workforce after graduating from college as an engineer, it was many years before I was ever in a meeting with another woman. I never had a woman as a mentor, but gender shouldn't matter. It's more important to have a mentor who believes in you and your potential – I had many mentors like this, whom I am still so thankful for. What I saw is why leadership coaching is so important, especially in candidates who represent diverse and inclusive workforces. When a diverse candidate is put into a leadership position, their success or failure is magnified. Companies should provide leadership training to all "High Potential" employees, so they're set up for success. If companies truly want diversity among their leadership, investing in executive leadership coaching is nothing short of a sound decision."
"It's critically important that we continue to look into gaps in leadership roles and promote women. Women are more than capable of providing great insight and thoughts into actions that enhance the profitability of a company. When women are afforded the opportunity to become leaders, they bring a different set of skills and cultural perspectives that drive solutions. In turn, this creates a great working environment in which leaders come together with a common goal – to increase the success of the company."
Intelligent Leadership Executive Coaching (ILEC) is the world's No. 1 executive coaching platform dedicated to growing tomorrow's leaders through organizational transformation. Our master certified ILEC coaches utilize a proven blueprint and philosophy designed to help you become an effective executive leader. If you're ready to take the all-important first step, let's discuss your personal mission, vision, and purpose.
---